Steel Diamond Frame and Truss Fork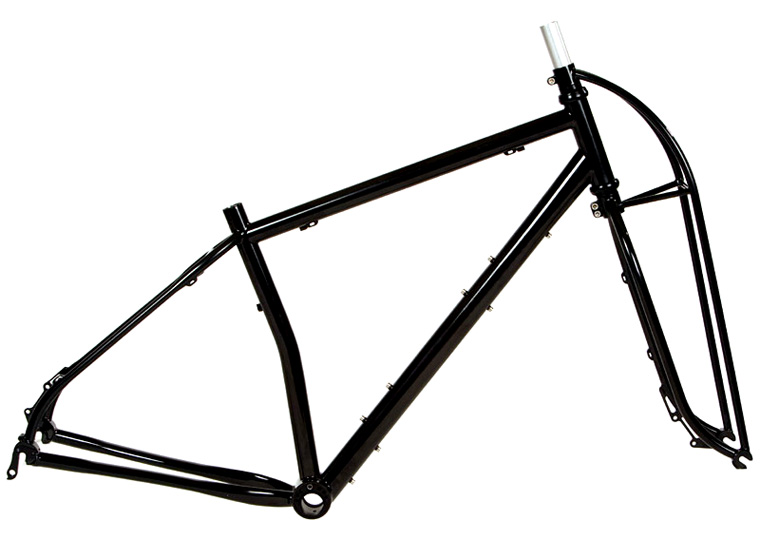 This is the Jones geometry (and superb handling) as a traditional diamond frame. This, being easier to build, costs less than the Spaceframe version, and while it doesn't offer the same compliance, the seat and seat stay tube dimensions have been carefully selected to both improve ride and reduce the weight. What you do get here is a steel version of the incredible Jones Truss fork delivering superb steering, and braking, performance with a feel that is hard to describe and needs really to be experienced.
Frame and fork for £1199, headset extra...